Sharp's Point South--
Professional Offices in the south end of Rockland
We are renting very affordable offices for your profession. We have uncrowded parking, receptionist, small, medium and large offices newly renovated and ready for occupancy. Simply call for details and stop in to view and discuss. 207 701 7627 or 207 701 5050.
75 Mechanic street Rockland, Maine with a quiet, welcoming ambiance!


Join our expanding family of professional business
at this quiet, waterfront location.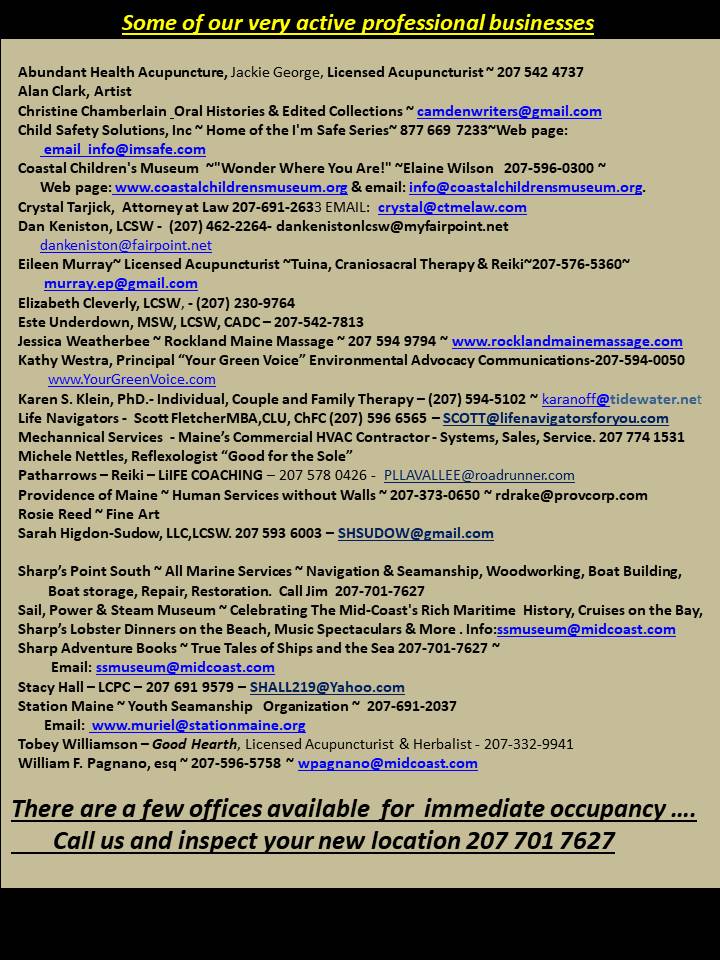 ---
RENT includes both heat, electricity, parking, recycling pick up etc there are no extras.
WE have commodious offices from $275,/ month and up depending on size etc.
And here is your new location-just five minutes from town with 100 parking spaces...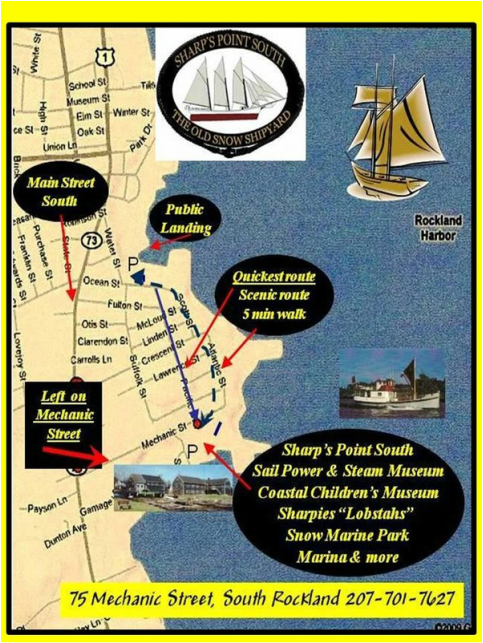 Once furnished with your own equipment, the office is warm and cozy summer and winter.

---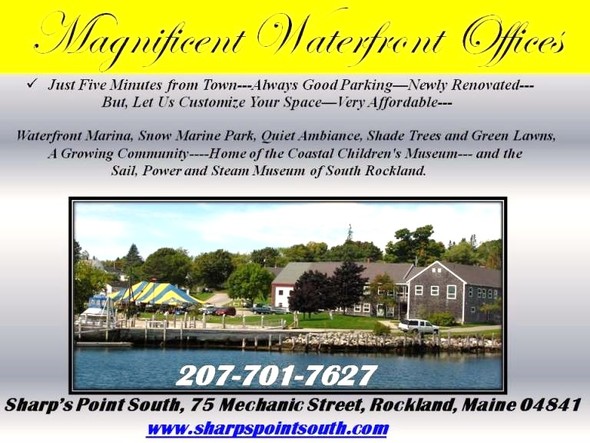 ---
---
We support "NON PROFIT" Community Beneficial Organizations for experience in learning

**********
​​Sharp's Point is also the home of the Sail Power & Steam Museum.
http://www.sailpowersteammuseum.org
---
RENT OUR TENT
..HELP SUPPORT OUR
****NON-PROFIT**** ORGANIZATIONS
For your next:
wedding,
party,
concert
​or family function.
Call for more details and information 207 701 7627 or 207 701 5050
---
Go to page 2 for details of our Family of Tenants--- Page 3 for the latest Museum News and short tour.